You can move with us from morning to night - in the water and on land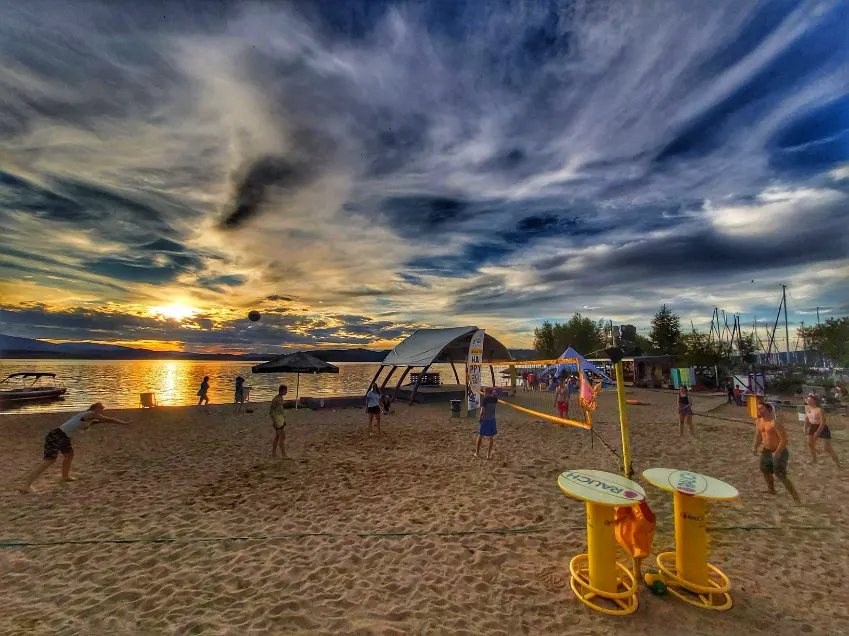 Play from dawn and even after dusk
Volleyball belongs to beach
Where else but on the beach to play beach volleyball? At sunset with liquid doping allowed or at night with moonlight and night lighting. Whether you're a seasoned beachgoer or a recreational enthusiast, you'll have a great time on our court. We have the Rauch Grandstand for relaxing or cheering by your entourage.
Lighted court
Our volleyball court is illuminated, so your passion for the game will not be extinguished even after sunset.
Stand for cheering
Sit back and cheer or just enjoy the action with a drink in your hand.
Just be respectful!
Respect your surroundings despite your concentration and emotions in the heat of the game.
Our beach is a promised place for windsurfing. So you can surf on your own, or rent at the WS rental shop, or take a ride on a paddleboard. And we also have lifeguards and a special rescue board at the ready.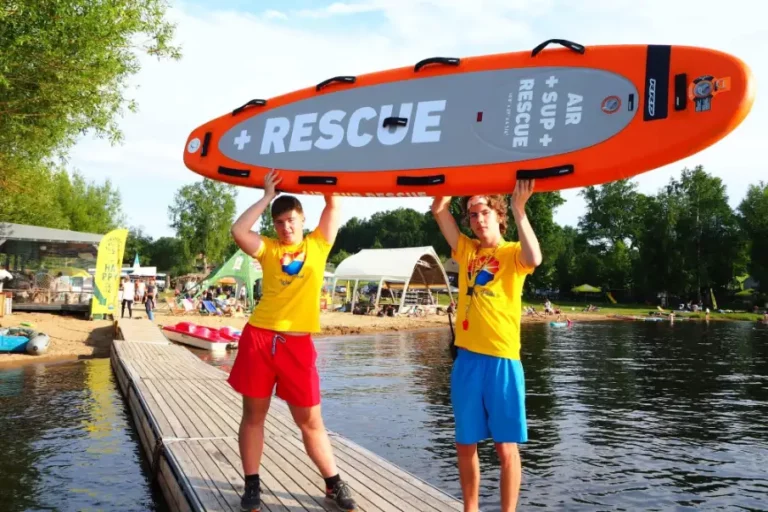 Windsurfing event at Windy
Old School Windsurfing Cup
The traditional highlight of our windsurfing season is the Old School Windsurfing Cup, which has been held since 2021. It is one of the largest gatherings of old surfboard enthusiasts in the world and certainly the largest in Central Europe.
Windsurfing Museum at Stránov castle
We support our friends from the Windsurfing Museum Prague, who are organizing an exhibition at Stránov Castle: STARÉ WINDSURFY, aneb sto oplachtěných prken z minulého století.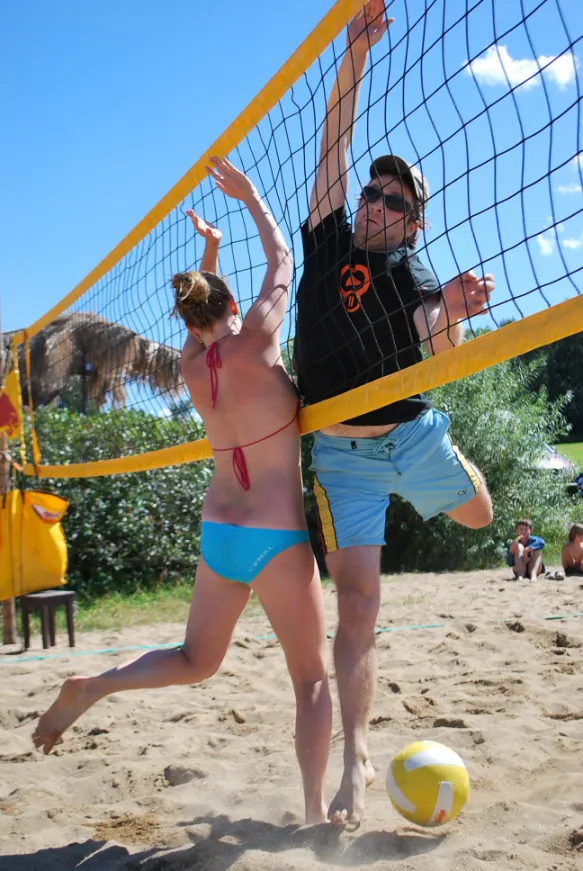 Each month, a special tournament will be held at Windy. With registration for players and teams. Keep an eye on our programme and social networks, we are still tweaking the dates.
All day long, when the court is free. Even at night, because the court is lit. And we'll lend you a ball as well.
What to do after the performance?
Drinks
Take a break at our stylish bar. Whether you choose an alcoholic or non-alcoholic cocktail, this is doping allowed here.
A bite to eat
For optimal athletic performance, you need to get stronger. Would you like a pancake or something spicier like our beach dog?
Culture
How else to celebrate sporting success than with dancing and cultural experience? You might just be lucky enough to attend the gig of the summer.