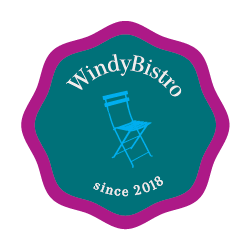 We introduce a bistro where you can breathe a stylish French-Italian atmosphere and a really great view from the roof terrace. Almost everyone can choose from our offer. We prepare: sandwiches, baguettes, toasts, hot dogs, ice cream, Italian coffee, our limo, Czech beer, quality alcoholic and soft drinks.
You can look forward to really fresh bits & pieces, including fruits and vegetables. For sweet tongues, we have quality ice cream, muffins and Italian coffee.
Enjoy the beautiful roof terrace with stylish bistro furniture, overlooking the lake and the Šumava mountains on the horizon.
Real Italian ice cream and French pancakes from the new original Ape bar + dinner on the beach with the chef.
Cointreau Fizz – refreshing light drink from France
Ciabatta with Mozzarella, tomatoes and oak salad
Dark wholemeal baguette with chorizo, cabbage and fried onions
Velkopopovický kozel 10° Beer
Chocolate muffin, Miša icecream or Czech apple
Enjoy your meal and cheers!