which is located directly by Lake Lipno in Černá v Pošumaví. The beach is half sandy and half grassy, the bottom is beautifully sandy and the water is mostly clear. We believe that our beach is unparalleled in the Czech Republic and its entire concept is unique, which is why our guests feel like they are by the sea or in Alaska. 🙂 Every year we try to manage the beach more and more with respect to the local environment and nature. Read on for what you will find on the beach, what you can do with us and what is not welcome: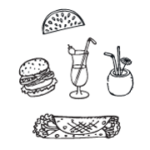 Our great bar and delicious bistro will quench every hunger and thirst. New Italian Gelato and French Crêpes.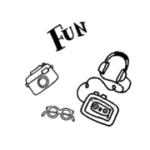 All summer full of arts events from Thursday
until Sunday. New Cointreau book garden.
Quiet part of the beach, with massages, hammocks, deck chairs and shade under the treetops.

We play beach volleyball, we practice yoga, fitness, activities for children. New playground.

Take a ride on the lake on our paddleboards, pedal boats or a dinghy.

Every year we try to expand our playground for our youngest visitors.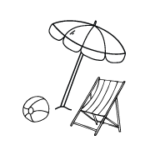 Sunbeds, umbrellas, bean bags and sacks, beach games, water attractions.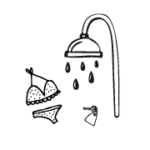 There is a shower, lockers, changing room and lifeguard watch.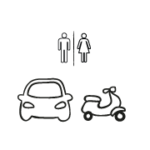 Parking right at the beach. Toilets with running water can be used throughout the day. Both free.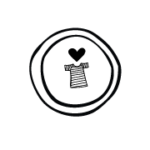 Our place is created by atmosphere and the people. That is why we declare a season of respect. Join us.
We counted
Sunsets behind the bar
107